A few years ago a Bavarian politician, Gabrielle Pauli, proposed that civil service marriages should become null and void at the end of seven years, thus enabling us to "save the financial and emotional cost of many divorces". However she conceded that "vows sworn on the altar" would not be amended.
Perhaps Ms. Pauli was on to something. Think about the possibilities – a perfectly legal way out of any difficult situation that we happen to find ourselves in. Maybe for children there should be a three year window – each three years we should have the option of keeping them or putting them up for adoption – until they reach 12 at which time you are stuck with them. Perhaps all employees should have to resign at the end of two years of service. The employer can re-hire them if they wish. Essentially, in most states employers can just terminate their employees at will but there are those nasty EEOC rules and those nagging questions about employee performance reviews that most of us don't want to address. How about aging parents? Couldn't we have an opt-out clause at say age 75, just when they begin to get particularly cantankerous and their health is beginning to fail. And why shouldn't we be able to return any product after a year's use when it has become painfully clear that design features don't meet our expectations.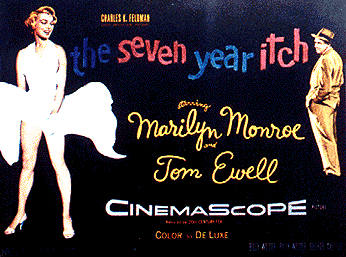 You might be thinking how ridiculous – unless you have a terrible two year old or a cantankerous parent. It is interesting that Ms. Pauli, whose second marriage ended after seven years, exempted those who swore their vows on the altar from her proposed law. Altar- "schmaltar" what's the big deal? The big deal comes if you truly believe in the God of Scripture who treats such a vow as an unbreakable covenant. Dave Harvey expresses it this way, "What we believe about God determines the quality of our marriage." The big deal comes in that section of the vow that says "for better or for worse, in sickness and in health". When I first got married I was so young I didn't know whether I should go on a honeymoon or go to camp. I didn't understand that I was making a covenant, let alone the implications of what "in sickness and in health" or "for better or for worse" could possibly have meant. I understand those concepts now. My first wife was bi-polar for much of our 38 ½ years of marriage. The Lord used that period of my life to help me grow emotionally, spiritually and practically but I'd be the first to tell you there were many days when a seven year plan would have been very appealing. My first wife died of cancer and she is now with the Lord in a far, far better place.
What do you think is Gabrielle on to something?